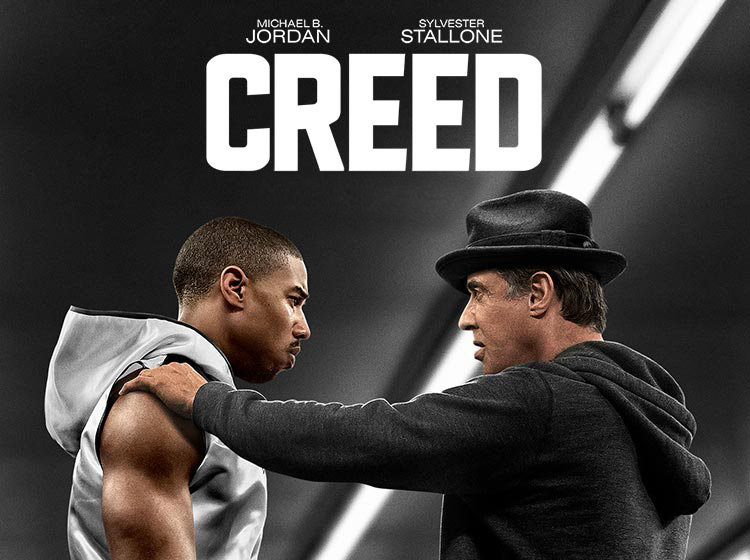 The movie Creed (2015) is a spin-off from the original movies Rocky. It stars Michael B Jordan as Adonis Johnson who is the world's heavyweight champion Apollo Creed's son. Adonis never met his father because he died before he was born. But there was no denying that boxing was in his blood. The movie begins with Adonis quitting his 9 to 5 job and fully becoming invested into boxing. Even though he knew his father was a famous boxer, or as most people know him as the greatest boxer of all time, he wants to make a name for himself and not just Apollo Creed son.
Adonis is very serious about making a name for himself in boxing and seeks out to find a mentor who is the former heavyweight boxing champion and his father friend, Rocky Balboa. Rocky agrees to be his mentor and helps him train. Earlier than expected Adonis is put up for a match. So like the original Rocky movies being trained and trained day in and day out. When Adonis first moved Philadelphia where he's training with Rocky, he meets a girl named Bianca (Tessa Thompson) who lives next door to him and becomes his love interest. Adding that slight romantic feel to this sports drama film. Rocky gets notifies some very bad half way through Adonis's training which almost dims the mood right before his big fight. Rocky has cancer and choosing to not get treatment for it. He excepts whats coming for him and is content with it even though it hurts Adonis to see him like this. Soon enough he decides to get the treatment he needs and to stay strong for Adonis.
Many people have mixed emotions about Creed because it's a spin off of the classic movie Rocky. Did it up held to the original story of Rocky or was it just a cheesey add on? For a person that didn't really grow up watching the Rocky movies, I believe this movie was great. It brought out the message to never give up on your goals no matter what. Just like how the movie Rocky. Personal I really enjoyed the movie since I am an athlete and the never give up message that the movie Creed was able to capture is so relatable.